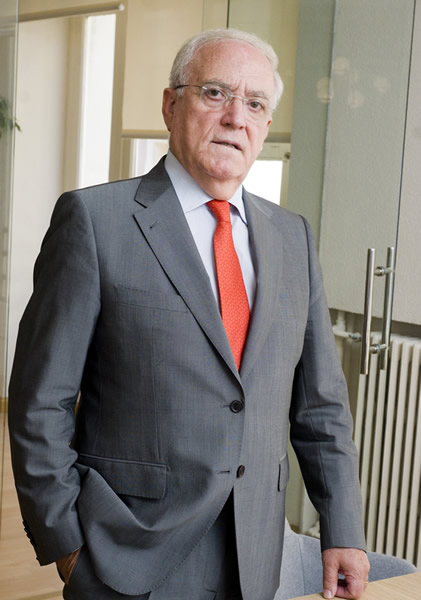 Three hundred hotels, seventy thousand rooms, millions of night stays per year and above all, the excellent work done by thousand of certified professionals. These are the numbers that support in a precise way what AEHM stands for.
As the Corporate Association for Hotels in Madrid we represent a sector key for tourism, hotels, which is also one of the strongest drivers for employment and wealth generation in Madrid. It is a sector with a high grade of expertise where quality is must that can´t be waived.
AEHM has a mission that is based on two sides very well defined. On one side, we deliver services to our associates such as counselling on different areas, the latest information regarding the newest regulations of the sector, formation and promotion of Madrid as a touristic destination. On the other hand, we defend the interests of almost three hundred hotels of all categories and sizes, from big 5 star hotels to smaller hostels that are present in Madrid´s Community.
We are the indispensable interlocutor with the different private and public administrations and institutions, business associations, trade unions and chambers of commerce. We do this task with efficiency, responsibility, clear objectives and, if necessary, with forcefulness. Because the challenges the sector makes us face today require a professional response.
Mr. Gabriel García Alonso
President of AEHM
As the Corporate Association for Hotels in Madrid we represent a sector key for tourism, hotels, which is also one of the strongest drivers for employment and wealth generation in Madrid.
The main aims of the Asociación Empresarial Hotelera de Madrid are:
Defend, promote and guard the general interests of the associate companies.
Exercise an effective defense against intrusion and unfair competition.
To promote and claim from the organisations the tourist promotion of Madrid.
Represent the associated companies in front of individuals, public/private entities and in particular before the state, autonomic and local administrations.
Promote an attractive vision of hotel sector in Madrid for both national and international markets.
Support and encourage proficiency in the associated companies.
Asses and inform the official organisms when it's necessary and suitable for the defence on behalf of the collective interest.
Develop a solidarity spirit among our members, encouraging communication through an appropriate informative task.
It's the supreme organ of will at the assembly formed by all the associated companies that have the same rights and obligations.

President
Mr. Gabriel García Alonso
Vice-presidents
Vice-president 1st (group 5*): Hotel Wellington / Mr. José Rodríguez Tarín
Vice-president 2nd (group 4*): Hotel NH Habana / Mr. Jacobo Bello
Vice-president 3rd (group 3, 2, 1*): Hotel Moderno / Mr. Santiago Bello
Vice-president 4th (group hostales): Hostal Marlasca / Mr. Eugenio Albero
Treasurer
Rafaelhoteles Atocha / Mr. Juan Escudero
Independent Auditor
Hotel Europa / Mr. José Antonio Garabán
Managing board Vocals:
Hotel Gran Meliá Fénix / Mrs. Inmaculada Palencia
Hotel Eurostars Madrid Tower / Mr. Norberto León
Hotel AC Cuzco / Mr. Juan Montesinos
Hotel Artiem / Mr. Guillermo Díaz Aliaga
Hotel Emperador / Mr. Luis Gatti
Hotel H10 Tribeca / Mr. Ignaci Prosper
Hotel Indigo Madrid Gran Vía / Mr. Rafael Ramírez
Hotel Mayorazgo / Mr. Manuel Ángel Ruiz
Hotel Mercure Madrid Centro / Mr. Guillermo Pérez
Hotel NH Collection Eurobuilding / Mr. Hugo Rovira
Hotel Novotel Madrid Center / Mr. José Alberto García Anadón
Hotel Tryp Atocha / D. Onésimo De Santos
Hotel VP Jardín de Recoletos / Mr. Javier Pérez
Hotel Weare Chamartín / Mr. Ricardo Fernández de la Puente
Hotel Ateneo / Mr. Emilio Villar
Espahotel Plaza de España / Mr. Javier Antón
Hotel Puerta de Toledo / Mrs. Carolina Durán
Hotel T3 Tirol / Mrs. Raquel Gómez
Hostal Persal / Mr. Ángel Sal de Rellán
President:
D. Gabriel García Alonso
General Secretary:
Dª Mar de Miguel Colom
Vice Presidents:
Vicepresidente 1º (grupo 5 estrellas)
Hotel Wellington
D. José Rodríguez Tarín

Vicepresidente 2º (grupo 4 estrellas)
Hotel NH Habana
D. Jacobo Bello

Vicepresidente 3º (grupo 3, 2, 1 estrellas)
Hotel Moderno
D. Santiago Bello

Vicepresidente 4º (grupo hostales)
Hostal Marlasca
D. Eugenio Albero
Treasurer:
D. Juan Escudero
Rafaelhoteles Atocha
Members of direct designation:
D. Alfonso Del Poyo
Meliá Hotels International

D. Ángel Sal de Rellán
Hostal Persal

D. Hugo Rovira
NH Hoteles
General Secretary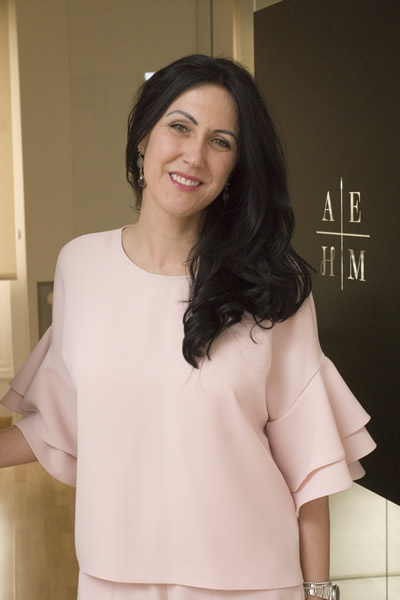 Her main tasks are coordination and management. She is responsible for the registration of associates, direct relationships with them and to inform them of and the economic and account administration.
Mar the Miguel has been the General Secretary of the Association since June 2016. Graduate in Economic Science, MBA in Public Administration, Master in both European Economics and in Executive Leadership by the IE, she has made research about public administration and innovation for change management in Harvard University.
She collaborates with the World Tourism Organization, World Travel Tourism Counsil; member of the Committee of air route connections of the airport Barajas-Adolfo Suárez and member of the catering commission and Tourism Commission of Madrid´s Chamber of Commerce.
1999-2007: General Director or several public and private organisms: Instituto Tecnológico Hotelero; Fundación Biodiversidad and the Investigation and Tourism Technology Center of the Balearic Islands.
2007-2016: Madrid City Council. Managed the Tourism Trust of the city. General Director of Madrid Destino, managing local policies for promoting the city.
Advisory Board
Garbriel García. President of AEHM
Carlos Calero . Vincci Hoteles
Jesús Seseña . Accor Hotels
Juan Serra . Only You y Aire
Pablo Flores. Westin Palace
The AEHM is integrated in national and regional confederations and several other entities responsible for the touristic promotion of Madrid and it´s region. The most important are: